Boarding includes access to 3 areas:
Indoor kennel with vinyl flooring.
Undercover verandah area.
Personal exercise yard.
Guests have access to their exercise yard from 7.00am to 8.30pm.
Suites are cleaned daily.
Bedding is supplied for your convenience, but feel free to bring your pet's CLEAN bedding if you wish.
All cats are fed twice daily with only premium foods:
Royal Canin Instinctive, Black Hawk & Purina.
Handling charges may apply for BYO.
Vaccinations are vital and we are unable to accept any pet without sighting a current F4 Feline vaccination certificate.
Payment for accommodation bookings are required upon check-in.
If payment for your pet(s) accommodation is 7 or more days in arrears your pet/s are sent to the RSPCA with your contact details.
Medication $10 per day per dog/cat.
BYO Food $5 per day per dog/cat.
Boarding per cat per day, all breeds, all sizes: $18.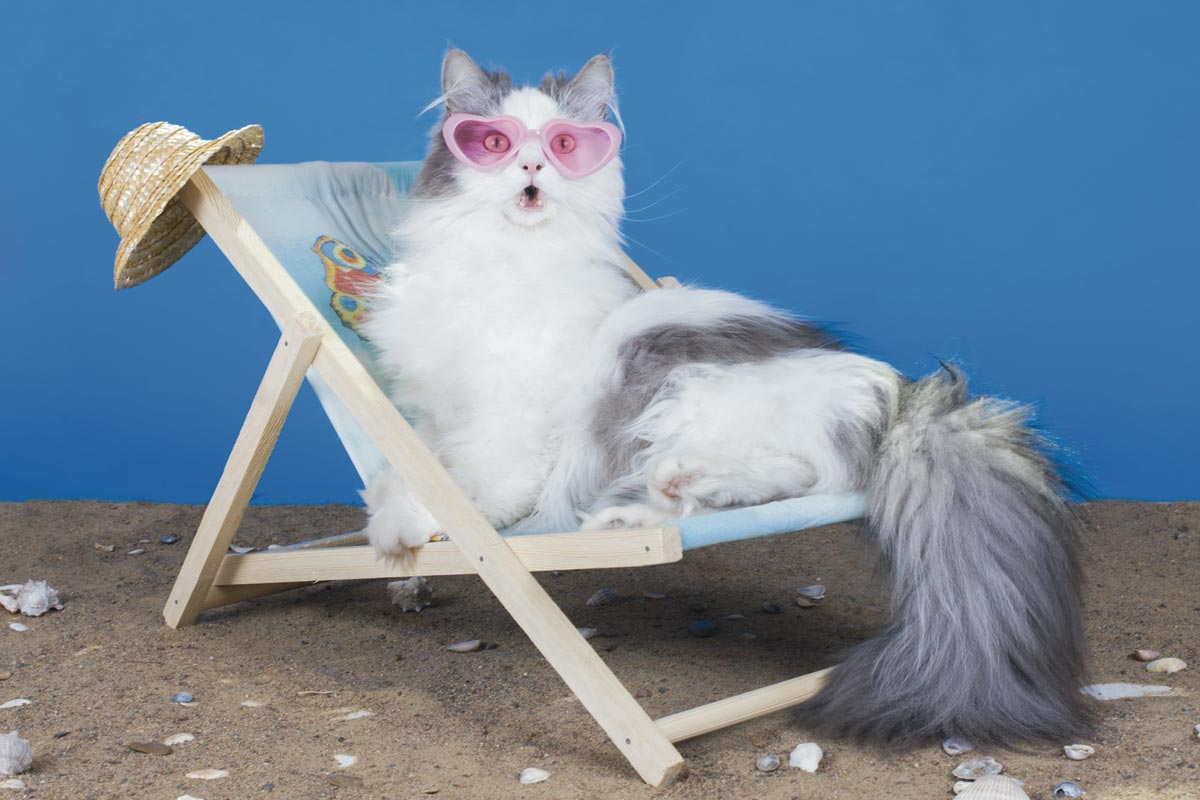 For your convenience and to protect you and our staff
We are aiming to minimise the time you spend dropping off your precious pet to just 10 minutes. Our staff will take your pet to their kennel or suite while you finalise the paper work; but you can have someone else with you who can accompany your pet and our staff member while you finalise the paper work. The Coronation Kennels & Cattery is one of the few facilities that welcome you to accompany your pet(s) to their kennel or cattery accommodation but please do this as a 'kiss and drop' as at these times we often have many other clients to attend to.
All your details should have been taken at reception before you move to the accommodation area.
We reserve the right to refuse any booking without cause or reason.
Our staff are here to help you and care for your pet - if you have an issue please treat them with courtesy and respect.
For normal boarding (not Daycare or Extended Stays - 30 days or more), please use our online Express Check-in for dogs & cats below.
If you are experiencing difficulties with our online booking system, please call 0456 189 619.
If you are leaving one or more cats with us we will need to board them together in the same suite. If this arrangement is not suitable for your cats for any reason we reserve the right to decline your booking.